the advent calendar 2.0 ツ
made from recycled cardboard and containing 24 1 oz scented candles in mini amber jars (!!!), this second edition of the calendar is a celebration of winter festivities and an epic year coming to an end.
you'll find 6 of our most popular existing SOJA&CO. fragrances , the 3 new fragrances from the 2023-2024 winter collection, plus 15 calendar-exclusive fragrances that will transport you, day after day, into a festive and cozy state of mind.
what's your favorite fragrance?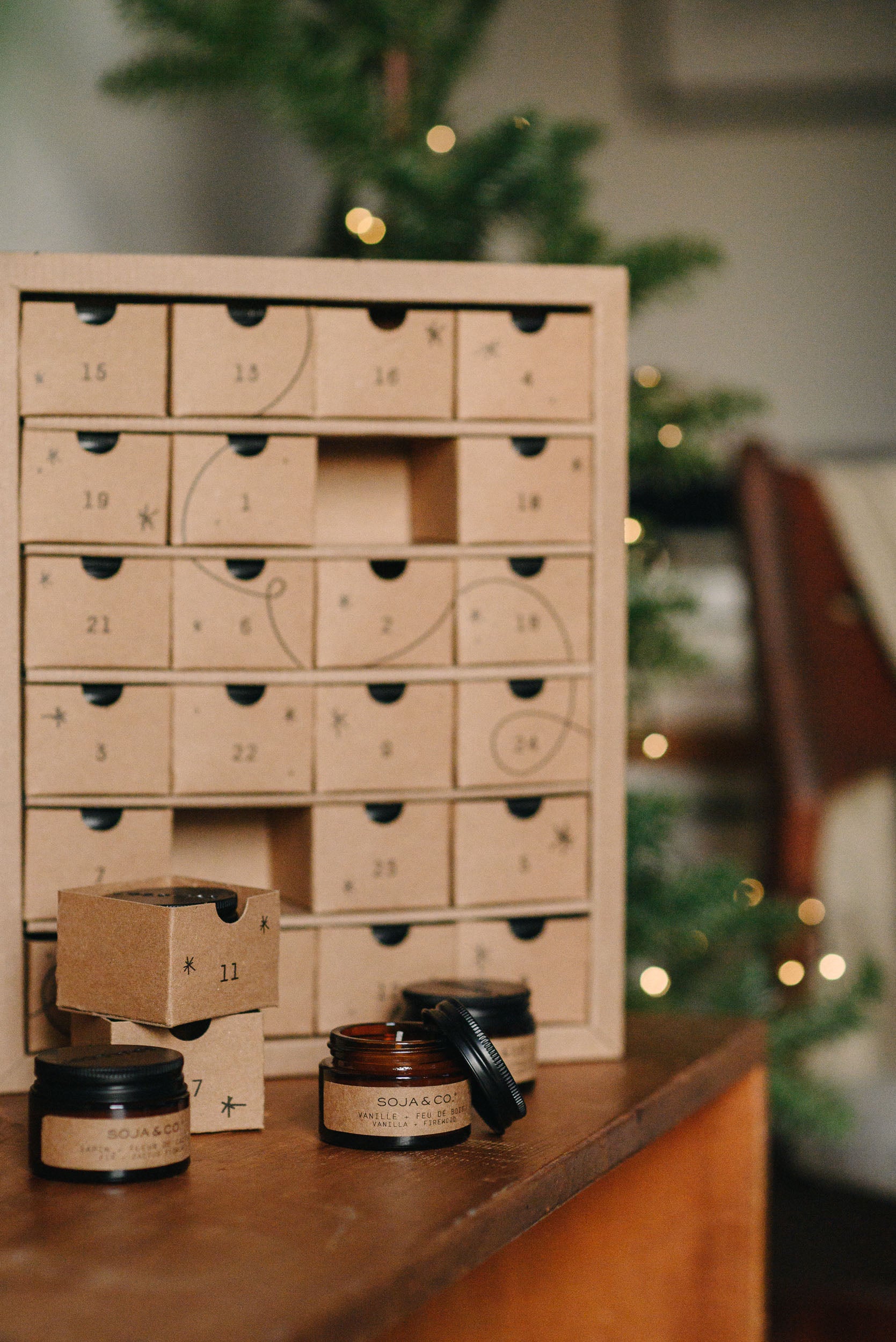 the calendar is in limited quantities, pre-ordering is the guarantee of not missing out on this exceptional experience
FAQ
even better than the 2022 edition, our calendar for this year features exceptional improvements: higher quality wicks, a stronger calendar with magnetic closure, an improved design including individual boxes for each small candle, candles which burn longer (tested and approved), as well as exclusive fragrances, including the new winter collection. additionally, our mini amber jars replicate the beautiful look of our traditional SOJA&CO candles for an even more refined experience
absolutely, you are free to order as many advent calendars as you want, there are no restrictions on the number you can order
we are delighted to be able to offer you our advent calendar in our two stores although we have significantly increased our inventory this year, the calendar still remains in limited quantities to ensure you get yours, don't wait too long: pre-ordering is your guarantee that you won't miss out on this exceptional experience